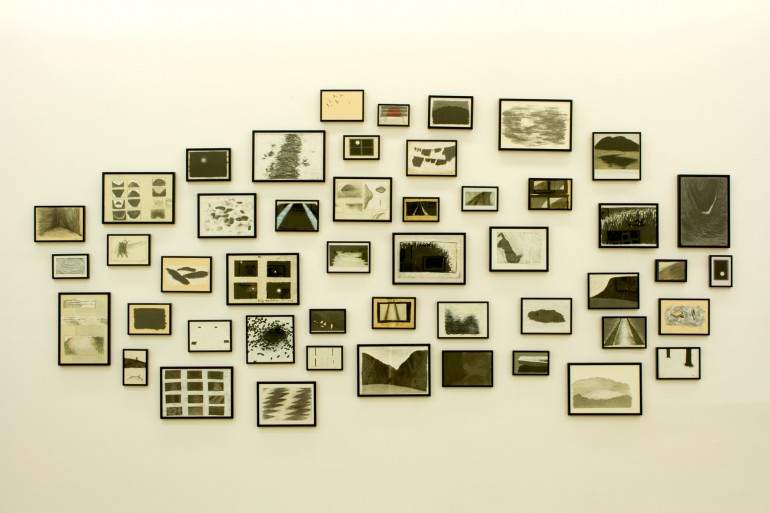 Untitled
June 30, 2011
Opening: 30.06.2011, 6.00 pm
1.07.2011 – 12.08.2011
Curated by Katarzyna Krysiak
Tomasz Tatarczyk, artist, was born in Katowice in 1947 and died in Warsaw in 2010. He began his student days at Warsaw University of Technology (1966–1972), going on to the city's Fine Arts Academy (1976–1981), where he graduated from the studio of Professor Jan Tarasin. He then worked as a Ph.D. teaching assistant in the Academy's Faculty of Painting from 1980 to1988. He received several scholarships; those from the Kościuszki and Batory foundations enabled him to extend his skills and knowledge in the United States, whilst one awarded by the Rockefeller Foundation gave him the chance to do the same in Italy.
His work has been shown in countless exhibitions, one-man and mixed, both in Poland and abroad. His ties with the Foksal gallery date back to 1984.
Tomasz Tatarczyk's painting is the product of both his penetrating observations, thoughtfully and painstakingly selected from his surroundings, and his multiple reiteration of particular motifs, which are encompassed in large formats and placed beyond a specific space.
In 2009, the Association of Polish Artists and Designers honoured him with the Jan Cybis Lifetime Achievement Award, presented to outstanding painters. His works can be found in the majority of Poland's most significant contemporary art collections, as well as in many a collection abroad.
The bez tytułu / untitled exhibition at the Foksal shows several dozen pencil, tempera and ink drawings. Some are 'quick' sketches for paintings, others are small-scale pictures, complete in themselves and all of them were selected by the artist himself from amongst the colossal quantities of material created and collected across the span of his working life. Even though a number of them may give the impression of being finished works, what is essential here is that the artist himself created his drawings as notes, as conceptual sketches. Many of them contain notations relating to composition, such as numbers, arrows or vectors indicating direction, whilst others contain annotations regarding the use of appropriate colours and textures. For this reason, too, this collection, never before shown, is an extraordinary one, forming a record in drawing of the successive stages of the artist's work. It is simplicity itself to find the motifs which characterised particular periods of Tomasz Tatarczyk's work, or those to which he unfailingly returned, motifs such as will o'-the wisps, wood piled ready for a bonfire, shovels, footprints and tracks in the snow, images of the artist's dogs and myriad sketches of roads, hills and gorges. Some are singularly precise and polished, others are highly expressive, 'blurred', others, again, are astonishing in their synthesis and, at one and the same time, the felicity of form with which the fragment of landscape captured is portrayed.
Tomasz Tatarczyk's exhibition has been long anticipated at the Foksal and is of great significance, given that his last show here was held in 2003. He began preparing for it at the beginning of 2009 and the opening was planned for early 2010. Fate meant that it had to be postponed for over a year. The selection of works was ready by the autumn of 2009. The only thing which remained to be decided was the title…

Acknowledgments: Aleksandra Tatarczyk, Leszek Czajka, Włodzimierz Jan Zakrzewski