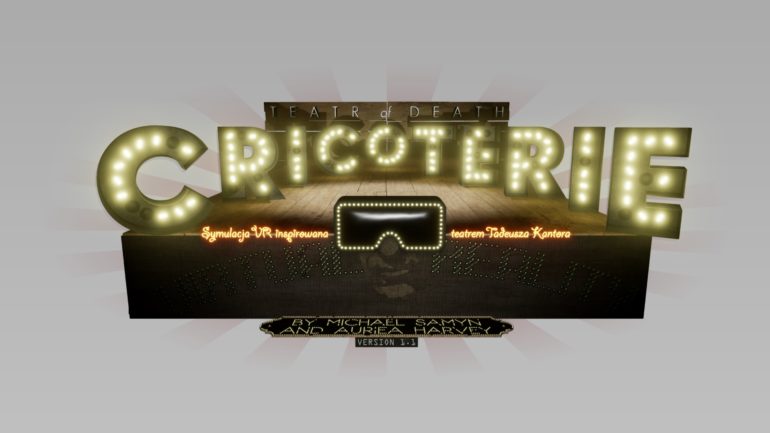 Michael Samyn & Auriea Harvey, Cricoterie
May 24, 2019
Exhibition opening: Friday 24.05.2019, 6 pm
24.05. – 7.06.2019
Curators: Lech Stangret, Antoni Burzyński
Auriea Harvey and Michaël Samyn met over the Internet, back when that still meant something (in 1999). They designed websites and created net art under the label Entropy8Zuper! Later, renamed to Tale of Tales, turned to creating and using video games as a media and exploring their artistic potential.
In the last years their artistic practice is focused on utilising the artistic capabilities of Virtual Reality, 3d designing, scanning and printing.
In Cricoterie, they have created a VR simulation, using elements of Tadeusz Kantor's theatre, which enables to test the possibilities and characteristics of this technology and phenomenon. The artists are interested both in the status and autonomy of objects and figures in VR, and in overlapping areas of virtual and physical reality. Interactivity, one of it's key features, adds a performative aspect to it.
Cricoterie is an ongoing, continuously developed, project. The exhibition at Foksal Gallery is presenting it's latest version.
The work was created as a result of a residency in Tadeusz Kantor House in Hucisko, in cooperation with Tadeusz Kantor Foundation. It is a coproduction with the Adam Mickiewicz Institute and is supported by the Flanders Audiovisual Fund.