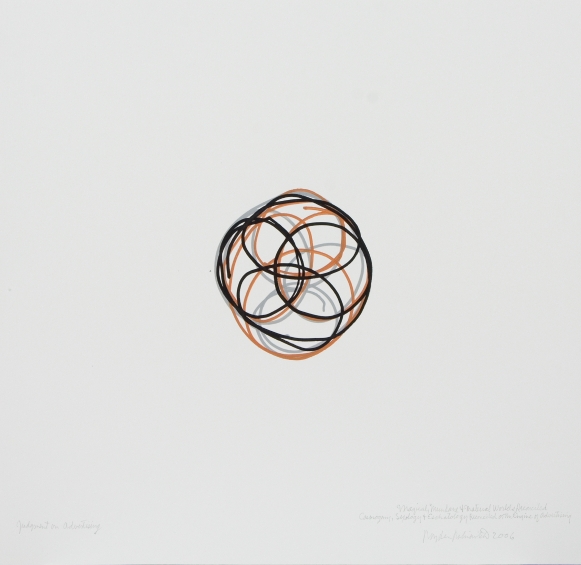 Judgments on Advertising
November 14, 2006
Opening: 14.11.2006, 6.00 pm
15.11.2006 – 8.12.2006
Born 1943 in Toronto; studied at the Royal Conservatory of Music and the University of Western Ontario in Toronto. Moved to the New York in 1975. In 1986 he has been appointed Life Member of Clare Hall at Cambridge as the only artist to take this position. Lives and works in Gent (Belgium).
Royden Rabinowitch is a sculptor. His works are exhibited widely (Cambridge, Lyon, Bern, Ottava) and can be found in prestigious collections such as that of the Guggenheim in New York, the Musee d'Art Moderne et Contemporain in Geneva, the National Gallery, the Art Gallery of Ontario. In front of the Convention Centre in Toronto is located his Eloges de Fontenelle. This work has become a landmark. He has exhibited also in Poland (Lodz, Cracov, Warsaw). The Foksal Gallery organised his shows in 1988, 1995 (in co-operation with Muzeum Sztuki (Museum of Art) in Lodz), and in 1997.
Royden Rabinowitch's explorations in the field of sculpture are concerned with the relation between three mutually dependent elements: the object, space and the viewer. His concept of space was profoundly influenced by the work of Boccioni and Giacometti. Basic physical relations have to exist between the sculpture and the viewer, and they must reveal themselves when the two come into contact. Rabinowitch seeks to communicate with the viewer through the medium of fundamental somatic experience without resorting to intellect. From this experience springs the relation between the human body and the sculpture, which represents its inner properties. By endowing the object with such properties, the artist creates an easily observable and internally defined structure. Although Rabinowitch recreates his structures in different settings, each contains the sum of his investigations into the nature of space.
Rabinowitch refers often to history of science, he refers to history of different fields of human knowledge and experience, but finally he shows his faith in the synthetic method of presenting art based on abandonment of knowledge and creating experience. We are confronted with the real through the harmony of Rabinowitch's sculptures and drawings.
He is undoubtedly the leading Canadian artist, and being recognised as Canadian – the leading artist of contemporary world-art.