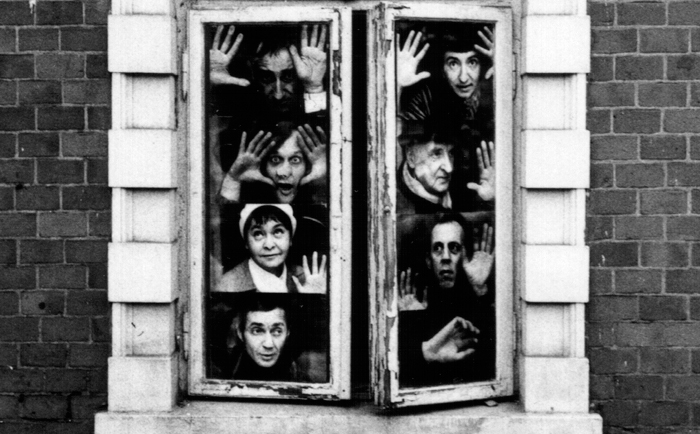 Mirosław Bałka, LUFTZUG
November 12, 2014
Opening: 11.09.2014, 6.00 pm
12.09.2014- 31.10.2014
Curaterd by Katarzyna Krysiak
After a period away from the Foksal Gallery, Mirosław Bałka is back, this time with an exhibition entitled LUFTZUG, from the German for 'breeze', 'draught'. His appearance there in 1990 was an event of enormous significance to the gallery. Following the deaths of two of its mainstays and outstanding artists, Henryk Stażewski (1894-1988) and Tadeusz Kantor (1915-1990), it was Bałka who was deemed one of the most distinctive of the personalities within the Foksal artists' circle. In the course of a decade of collaboration, he created five solo shows; April/My body cannot do everything I ask for (1991), 37.1 (1993), Pause (1996), a, e, i, o, u (1997) and sza (hush, 1999), as well as presenting works in several group exhibitions.
LUFTZUG is a site-specific installation integrated into the Foksal's space. Bałka has built a tunnel. Set between the windows to the left and right of the exhibition room, it runs from one side of the space to the other, slashing straight through it. His installation underscores his personal relationship with the place and its history. The inspiration for LUFTZUG was a photo, We See You. Taken by Tadeusz Rolke in 1969, it presents the portraits of the Foksal's founders set into one of the windows of the gallery looking out onto a courtyard.
The corridor/tunnel is a form which has cropped up time and again in Bałka's works. To cite just two instances, there is his Soap Corridor at the Venice Biennial in 1993 and his concrete tunnel, AUSCHWITZWIELICZKA (Krakow, 2009). His intervention in the space of the Foksal Gallery also evokes a line-up of works by other artists presented there over the years, including Koji Kamoji's Przeciąg (Draught, 1975), Krzysztof Wodiczko Projekcja – pokój z widokiem (Projection. Room With A View, 1995) and Paweł Althamer's Bez tytułu (Untitled)/air-conditioning/ (1998).