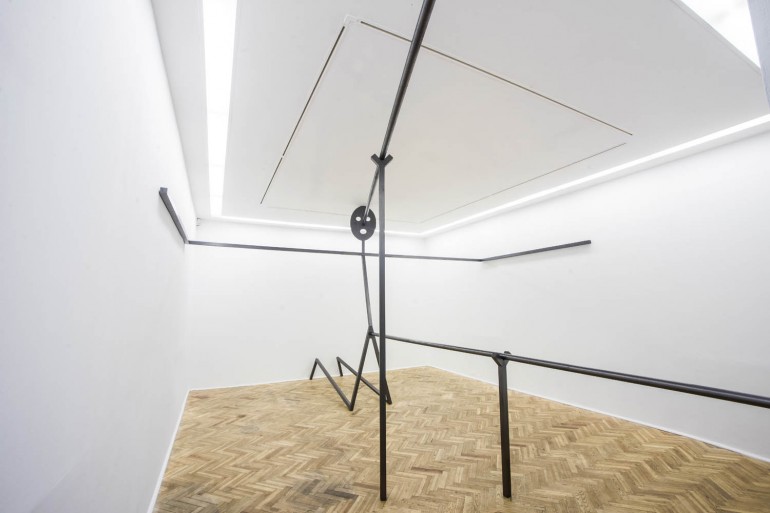 Fishing with John
September 12, 2013
Opening: 10.09. 2013, 6.00 pm
13.09.2013 – 31.10.2013
Curated by Justyna Wesołowska
Opening: a meeting with the artist and Italian publishing house Nero; presentation of the book as well as a talk about art books issued by Nero and Mundin.
Honza Zamojski's book published by Nero publishing and Foksal Gallery is a kind of experiment stemming from the unition of two concepts, that of the "artist book" and that of the scholarly study; it is an experiment wherein the artist employs a pen and the knowledge of others in order to carry out an analysis of the problem that is of interest to him. Zamojski consciously uses the power of the word 'research' in the contemporary world and plays with the freedom we attain as a result of observing the outwardly rigorous rules of academe. He perversely mocks political correctness and he involves world authorities in his meta-story.
Authors of the texts: David Coggins, Jeffrey Kastner, Augusto Illuminati, Marian Paruzel, and Przemysław Strożek.
Nero is a quarterly contemporary culture magazine – distributed in Europe and the US – as well as a publishing house specialized in the production of art books, editions, and catalogues commissioned by museums, foundations and private collections. NERO's activities also include curating, art direction, and consulting for cultural projects and contemporary art.
Mundin is a new publishing house, launched in 2013 by Grażyna Kulczyk and Honza Zamojski. The publishing house's intent is to publish the books of Polish as well as foreign authors, artists, and illustrators. The premiere of the first three publications from Mundin will take place during the Rookie Book Fair in Poznań -7th and 8th of December.
Publishers: Nero, Galeria Foksal, Mazovia Region Centre of Culture and Arts
The project was made possible by the support of Ministry of Culture and National Heritage
Partner: Adam Mickiewicz Institute
Supported by: Moś i Łuczak sp.j.