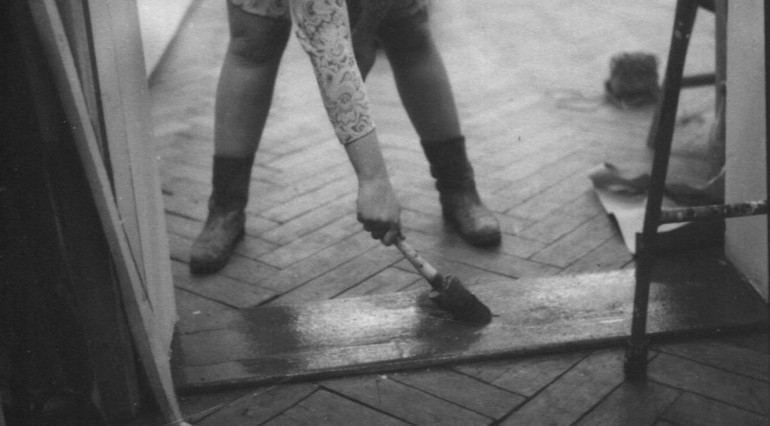 A PLACE. Scene 1. Maria Satngret, Zbigniew Gostomski, Koji Kamoji
March 11, 2016
Opening: 11.03.2016, 6pm
Exhibition runs till 8.04.2016
Curator: Lech Stangret
This year sees the fiftieth anniversary of the founding of the Foksal Gallery and the start of its work. The primary theme of the series of group exhibitions planned to mark the occasion is the concept of 'PLACE', understood in a very broad sense, in numerous contexts and on a rage of interpretive planes.
The first of the exhibitions consists of a series of three shows entitled Scenes. The artists invited to take part in this mini-cycle are Zbigniew Gostomski, Koji Kamoji, Maria Stangret, Leon Tarasewicz, Marek Chlanda, Tomek Ciecierski, Robert Maciejuk, Krzysztof Bednarski and Włodzimierz Zakrzewski. Each of the three shows features three of these artists, all of whom belong to one of the several generations with bonds to the Foksal which have been the longest over time. However, neither considerations of generations nor of related artistic strategies or ways of pursuing art were the decisive factor when it came to making the choice. By the same token, there was no thought of distinguishing these artists in particular during this jubilee year. The fact that a host of others who have collaborated with the gallery are certainly worthy of honour is unquestionable, but the Foksal has always leaned more toward rebelling against major jubilees than observing them and arranging events on their account.
Thus, the choice of authors cannot be addressed under the category of 'representing' the gallery, but should be approached from the viewpoint of a tradition which has developed in this place, the tradition of collaboration with artists springing from various generations and pursuing various directions in contemporary art. At the same time, the intent is also to instigate a discourse on the need for the existence of 'a place' within the current mainstream of art, encompassing not only:
–  a place of art and for art;
–  a place for meetings and discussions on art theory and practice;
–  a place for artists, a sui generis home for their work;
–  a place having its own, essential meaning in the history of contemporary art;
but also:
–  the role and status of 'a place' in the changing world of artistic communication;
–  the very concept of 'a place'
and moving as far as the refutation of 'a place'.
In the separate Scenes, it will also be possible to trace references to the theory of place, both as created by the critic-founders of the Foksal and as formulated by American sociologist Ray Oldenburg, as well as associations with the acoustic Place Theory of physics.
The first of the three shows, Scene 1, presents works by Zbigniew Gostomski, Koji Kamoji and Maria Stangret, dating from various periods of their careers, ranging from the nineteen sixties right up to 2015 and selected by their creators especially for this exhibition.
The project was made possible by the suport of City of Warsaw